Messenger drones are solar powered 250 millimeter-sized quadcopters with built-in batteries that recharge at solar power towers. They are small enough to fit inside an empty cereal box, and they fly quickly to programmed GPS coordinates. They have a compartment where portable video recording devices can be inserted to easily transport video messages. They are easy to modify to Radio Control, and for that reason, they are commonly repurposed into race quads for the underground drone races. Some of the early prototypes of the messenger drones were converted into courier drones that rushed blood samples to the hospital.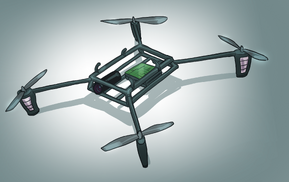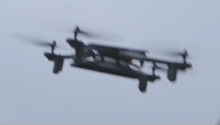 Ad blocker interference detected!
Wikia is a free-to-use site that makes money from advertising. We have a modified experience for viewers using ad blockers

Wikia is not accessible if you've made further modifications. Remove the custom ad blocker rule(s) and the page will load as expected.